Standard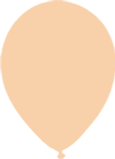 Our standard balloons are perfect for those looking to host a birthday party or put the finishing touches on your company event!
browse
Metallic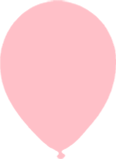 Looking for bursting vibrant colours with a strong reflective shine, then our metallic range is for you!
browse
Ultra Shine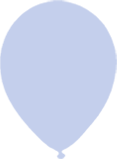 But to really grab the attention of your audience, you've just got to consider our super shiny balloon range.
browse
Custom Printed Balloons in a Great Range of Colours & Designs!
There are so many options in printed balloons with colour choices such as metallic, pearl or very bright ultra shine. In total we have over 50 colours, so you are guaranteed to find a suitable personalised balloon for your special event. If you've left your order to the last minute, there is no need to panic. We offer a 3 day and super fast 24 hour express service on most of our balloons, but rest assured we can meet any deadline - even if you're not in Sydney!
Popular Printed Balloons
To accompany our personalised balloons, we have all the gear you need including custom balloon sticks, hand pumps and ribbons and clips for any custom helium filled balloons. Great for retail sales, special event days, corporate functions and anywhere you want a bright and vibrant display, choose our latex balloons with confidence and we'll have them printed and delivered before you know it. Give us a try – We promise never to let you down!
For a more exciting promotional gifts, combine your custom balloons with any one of our amazing promotional products, at PromotionsOnly.
We have been serving the community for many years now with our balloon printing services. We have near endless options in customising balloons.
If you are looking for promotional merchandise, never overlook the power of balloons! We're confident we can meet all your corporate and party needs. We've got balloons for all sorts of occasions and preferences and so we've put together a list of what's been most consistently ordered by our customers!
Don't stress if none of the above tickles your fancy! We've got plenty more styles and colours available which are just as effective and fun. Printed balloons are our passion and we're confident everything you need is right here! You won't find a better printed balloons company in all of Sydney. Shall we get started?
The Latest News on Balloon Printing